Explore the Mercedes-EQ Lineup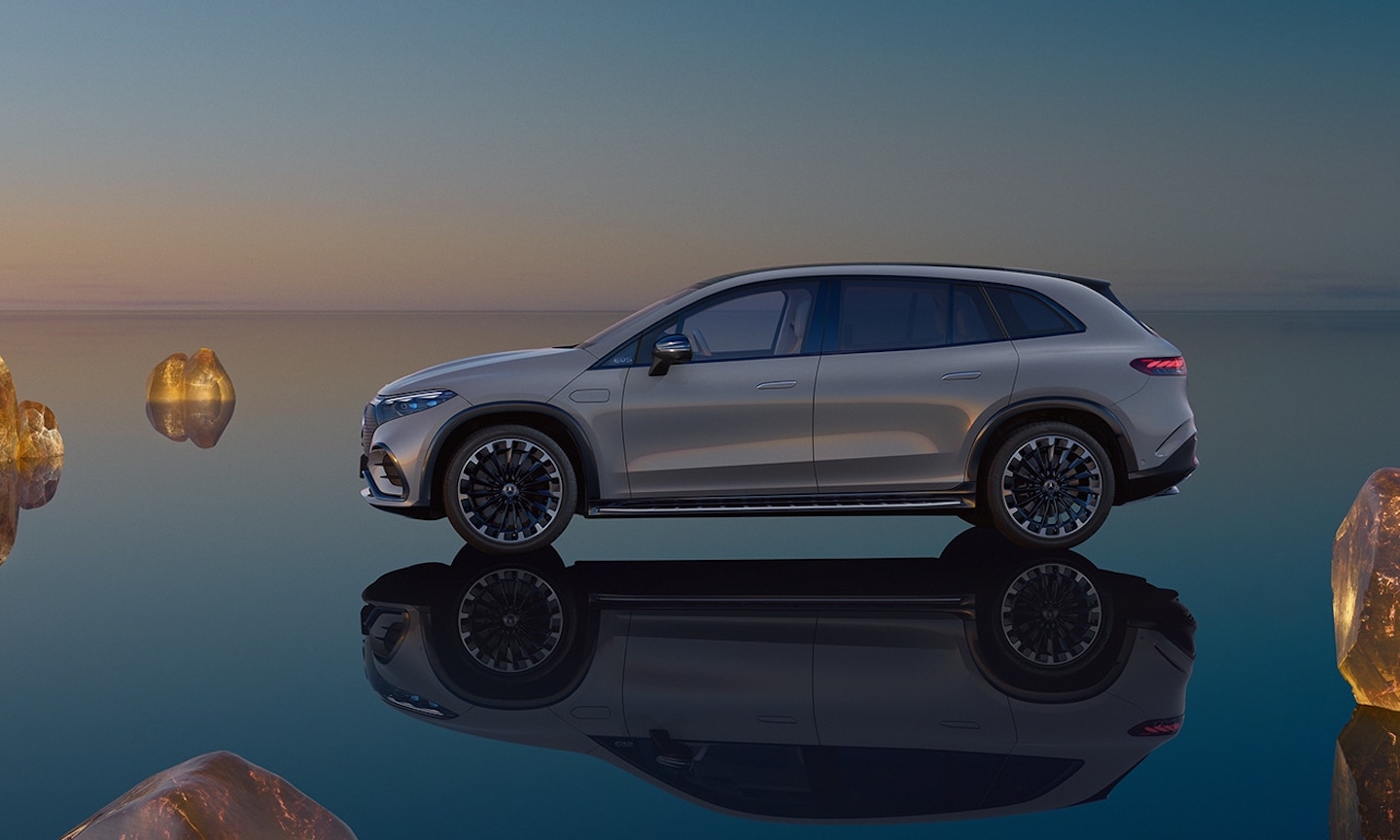 Fully electric and hybrid vehicles have been on the rise recently, with nearly every major automaker announcing upcoming models powered by electric powertrains. Mercedes-Benz is no different, with more electric models on the horizon. The prospect of this luxury brand crafting versatile, capable, and lavish electric models for the North American market has the Client team excited for what's ahead.
EQS SUV
The EQS 450+ model features a rear-wheel drive layout propelled by a single electric motor. The end result is 355 horsepower with 419 pound-feet of torque at the ready. The EQS 580 4MATIC adds a second motor for the front wheels, not only transforming the electric SUV into one with all-wheel drive capability but also giving it a healthy 536 horsepower and a substantial 633 pound-feet of torque.
EQS Sedan
The EQS Sedan comes in two models, both luxury hatchback sedans. The EQS 450+ Sedan features 329 horsepower and 419 lb.-ft. of torque. The EQS 580 4MATIC sedan sets itself apart from the 450+ with its dual PSM engines. The EQS 580 offers 516 horsepower and 631 lb.-ft. of torque. The EQS 450+ has an impressive range of 350 miles and the 580 4MATIC has a range of 340 miles.
EQB SUV
The stunning EQB is available in two models—the 300 4MATIC and the 350 4MATIC. Drivers will appreciate the mild, but powerful 225 horsepower engine. The 243-mile electric range paired with the speedy charging time means you won't have to worry about range anxiety. The EQB will be capable of hauling up to 7 passengers, making it perfect for modern families.
Ready to dive into a fully electric model? Mercedes-EQ has perfected the electric car, offering luxury, performance, and quick charging, along with the latest technology and comfort. To learn more about the entire Mercedes-EQ lineup, contact the Client team today. If you're not ready to commit to the fully electric powertrain, Mercedes-Benz also offers plenty of fuel-efficient models for drivers who prefer combustion engine-powered vehicles.
Image and Video Credit: Mercedes-Benz