Looking Ahead: What's Coming from Mercedes-Benz in 2022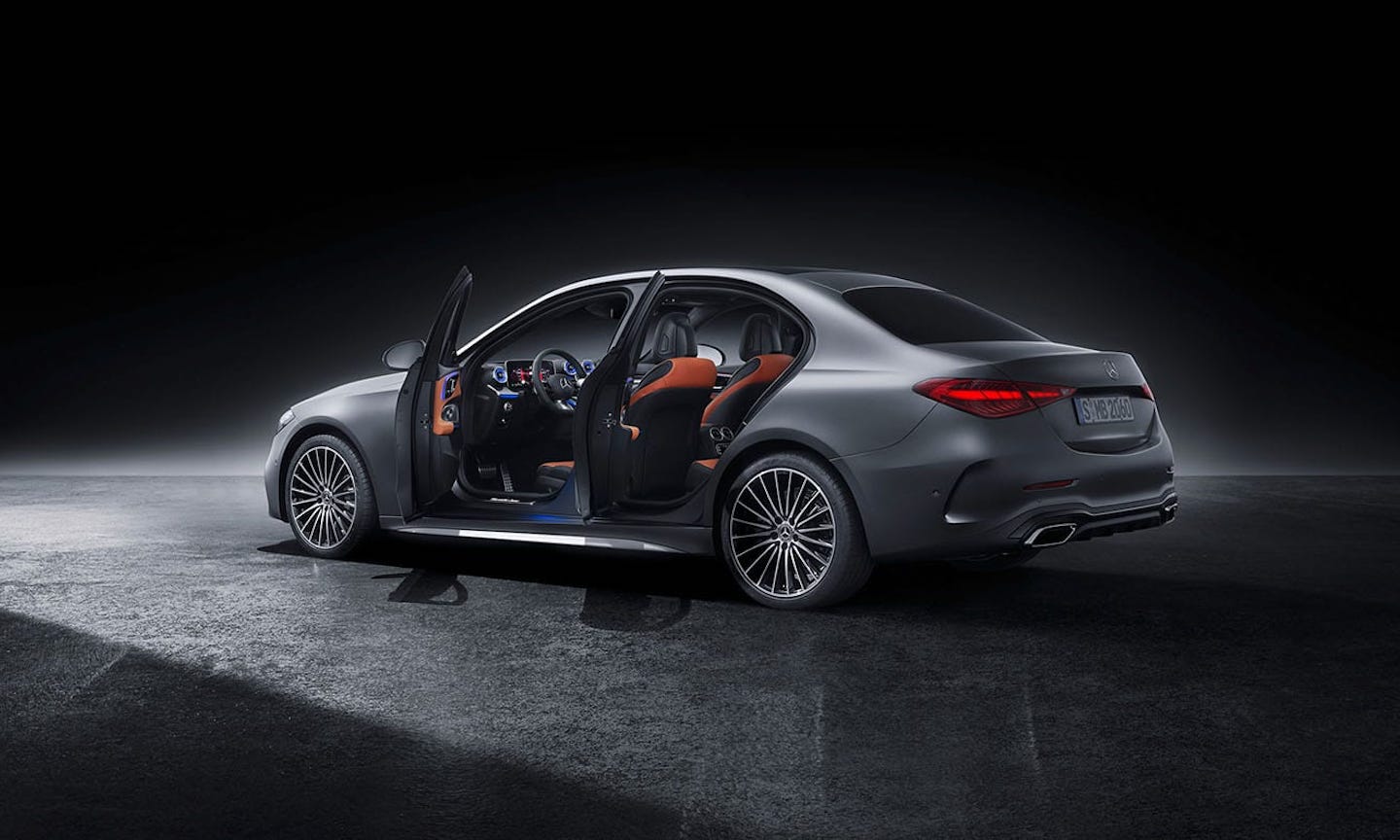 It's hard to believe that 2021 is almost gone. As a brand that's always looking to the future, Mercedes-Benz has some big plans for what the next year has in stock. From redesigns to amazing news, there are so many great things to be excited about from Mercedes-Benz in 2022.
Electric Options
Current EV automakers step aside. Mercedes-Benz is entering the ring for the 2022 model year with Mercedes-EQ. Three models are set to join the Mercedes-Benz lineup in 2022. Maybe you've already gotten a glimpse of the sedan–the EQS. This sedan is perfect for drivers who want an S-Class with a fully-electric powertrain. Luxury and performance are still at the forefront of every Mercedes-Benz model, even the EV line. The EQB will be debuting in 2022 as well. A capable SUV with seating for up seven will make this model perfect for families. Another sedan, the EQE will take cues from the existing E-Class and offer drivers a mid-sized EV option.
Redesigned C-Class
Mercedes-Benz has redesigned its compact C-Class sedan for 2022. The all-new model is sportier than ever before with a "cab-backward" design with a short front overhang and aggressive front end hint at the agility of the C-Class. Built to appeal to many types of drivers, the 2022 C-Class combines classic styling with the latest technology features from Mercedes-Benz. Drivers will appreciate the updated infotainment system and all-new 11.9-inch touchscreen display. The driver-oriented interior makes the C-Class a true enthusiast's daily driver.
Mercedes-AMG SL
The automaker has been pretty tight-lipped about the details of the all-new Mercedes-AMG SL, but our expectations are high. Mercedes-Benz is rebuilding this roadster from the ground up. What we do know is that this new SL will offer a 2+2 configuration for the first time since 1989. The frame has been meticulously designed with state-of-the-art materials and optimal geometry for a pristine driving experience. We can't wait to see this model fully unveiled soon!
Ready to dive into the new year with the latest from Mercedes-Benz? Contact the Client team. Whether you want to find an outstanding deal on 2021 models or you're looking to custom order the next amazing vehicle from Mercedes-Benz, we're here to make it easy.