Features You'll Love this Holiday Season from Mercedes-Benz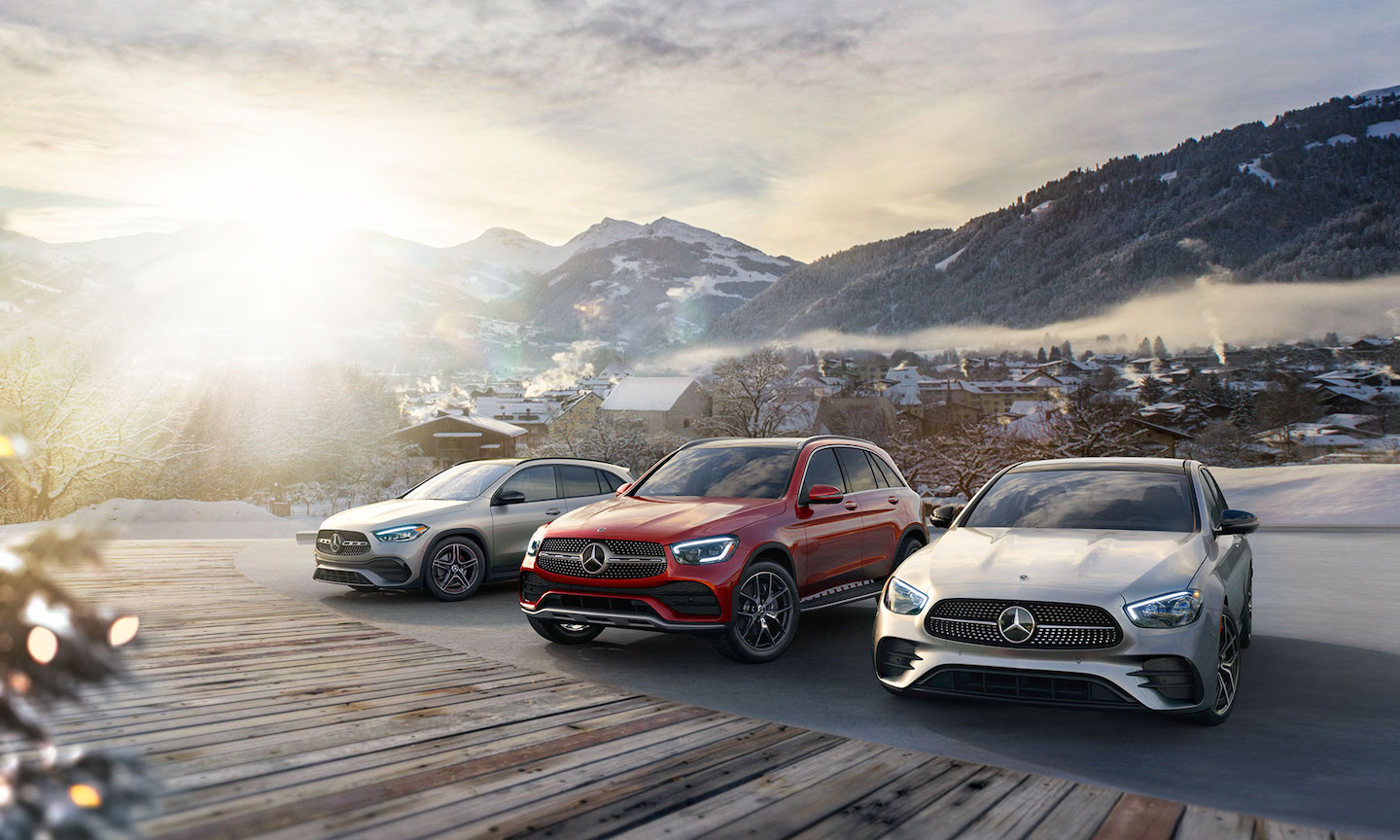 The holiday season is here and excitement is in the air. Everyone here at Client is reflecting on what an amazing year it's been and the time we're going to spend with loved ones. We're also thinking about those icy roads, cold mornings, holiday traffic, and busy holiday shopping. Mercedes-Benz has you covered this holiday season, though, with some amazing comfort and convenience features that will make your holidays that much brighter.
Beat the Chill
Mercedes-Benz offers some great ways to stay warm all winter long. Available heated seats and heated steering wheel keep you warm, while the ability to remote start your vehicle before you leave in the morning gives your cabin—and your engine—time to get up to temperature before you even set foot outside. Shake that ice off your windshield while you're pouring your morning cup of coffee and slip into your Mercedes-Benz, already warm and welcoming all winter long. Multi-zone climate control lets you and your passengers choose the settings that keep everyone comfortable and happy, whether you're buying last-minute gifts or checking out Christmas lights around town.
Space for Gifts, Baggage—and More
From the smallest Mercedes-Benz models to the flagships, there's more than enough space for all your needs. The A-Class's classic sedan design offers easy loading and ample space, an unexpected feature for a compact sedan. The GLC is a crossover but offers seating for five and enough cargo space for all the gifts you're hauling home.
Efficiency for the Long Haul
Of course, it wouldn't be a Mercedes-Benz model without the brand's world-class efficiency. The entire lineup features fuel-efficient powertrains, small—but powerful—engines, and aerodynamic designs. When you're driving across the state to visit family, or running errands before a big holiday meal, these fuel savings can keep your wallet and the planet a little happier.
Superior Safety
Cold weather and icy conditions go hand in hand. Mercedes-Benz has built all of its models with your family's safety in mind. From the brand's entire safety suite to the well-constructed chassis, you can confidently navigate the roads. Traction control, all-wheel drive, and premium suspension offer exceptional grip when the roads get slippery this holiday season.
And that doesn't even include the amazing technology features that help with traffic planning, entertainment, and enjoyment while you're out this holiday season. Mercedes-Benz is delivering some of the most amazing features on the market and what better way to start off the holiday season than with a gift to yourself? To see everything we love about Mercedes-Benz models, contact the Client team today.